Our Team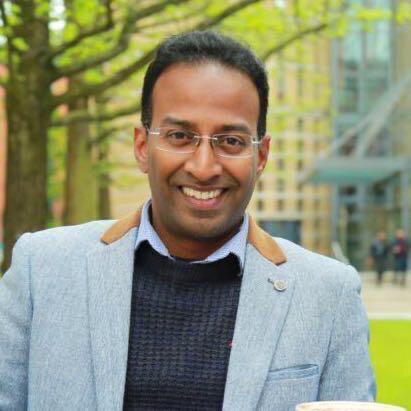 Dr Dharmanand Mortha
Director
With an astounding entrepreneurial drive and a global perspective of business operations, Dr. Dharmanand Mortha stands as a highly successful C-Level business leader and a visionary with a portfolio of consistent success in maximizing corporate performance by accelerating growth, revenue, market share and profit, and enhancing value in domestic and international markets. Over the years, Dr. Mortha has worked in diverse industries such as agro-chemicals, banking and the educational sector. Through his sound management knowledge and experience, he has driven many highly reputable companies towards success. With a Doctorate in Business Administration, Dr. Mortha possess an immaculate skill set with abilities to quickly learn intricacies, solve complex problems and deliver instant solutions to business-critical issues by identifying opportunities for accelerated growth using advanced management technology proficiency.
---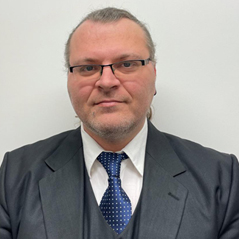 Adrian Barbu
Lecturer and Program Leader
Adrian's hard work and dedication has been well appreciated throughout his career. He is multi-lingual and teaches Marketing, Commerce, Business and Management. He maintains great rapport with the team as well as the students. He is highly optimistic and creative. He takes active part in Theatre and Music in his leisure hours.
---
---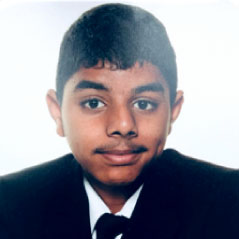 Bhavik Mortha
Administrator and Facilities Support Officer
Bhavik is a tech-savvy young man. He is enthusiastic about learning the nitty-gritty of computers after school hours. He loves working, navigating through computers and also troubleshoots when needed. At times of troubleshooting, he keeps his cool and is completely focused and result-oriented.

He is passionate about technology and looks at graduation and career that pampers his interests, in the years to come. Besides computers, Bhavik loves music and baking.
---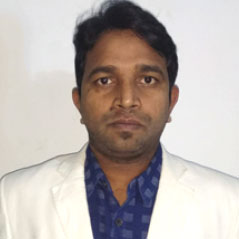 Naveen Kumar Reddy Addula
Assessor and Internal Verifier
Naveen is our Educational Consultant and the go-to person for Courses related discussions. He is highly self motivated and technically proficient personnel in his role as a Tutor with us.

Naveen began his career as a Business Development Executive which gave him immense exposure and understanding for Sales and Customer relationships. He played crucial roles in client interactions and business conversions with his sheer grace and can-do attitude. Eventually Naveen did his Business Studies in Marketing and Finance, backed by his interest for Research and Financial planning. This led to his career shifting more towards Research and Content Writing.
---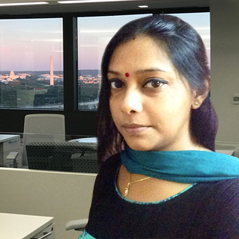 Aparupa Patowary
IT Manager
An IT Manager with over a decade's experience in the field of Information Technology, Aparupa has strong technical expertise. With a Masters in Computer Applications, she has come a long way with her sheer hard work and dedication towards her job.

She is a good listener and understands well the client expectations and strives to give her best. One can rely on her time-boundedness and professionalism which makes her the go-to person in the exponentially fast-paced information technology space while providing a discursive platform for addressing web and technology issues with a 360-degree perspective.
---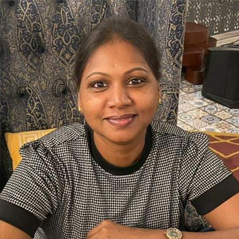 Roopa Gurarolu
Marketing Executive
Roopa is a dedicated people manager with an overall 15 years of expertise in Customer Relations and Marketing. She is multi-lingual and an influencer towards effective decision-making at all levels. She has an excellent customer-centric approach to providing quality services and gaining customer satisfaction and retention. She is a self-starter and can multi-task her work with great commitment. Her hunger to learn and explore new opportunities is commendable. She is proactive and a great team player.
---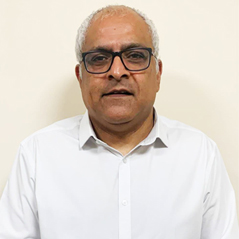 Ashwin Pankhania
Administrator
Ashwin is an Administrative Manager who brings with him over 3 decades of rich teaching experience. Ashwin is a reliable person who displays immense enthusiasm and self-motivation. He is a hard worker with great communication skills and is a people pleaser. He motivates the co-worker as well as the students. He is a mature team worker and adapts to challenging situations.